SEPTEMBER ISSUE
WEEKLY EVENTS
CALENDAR

GAY BOWLING
THURSDAY - Sept 4 @ 10pm
Find Church Services, Bowling Night,
Square Dancing and more


Keep an eye open for us at the clubs, social events, and anything local we get invited to.

MONTHLY
NEWSLETTER
Septmeber Online NOW

NEWS
Local, National, and International
Breaking News Reports, Local & National Coverage, and more!

Wine For Normal People

8/27/2014


THE BOX OFFICE
NEW DESIGN coming soon
Purchase Tickets and Get INFO on the Tampa Bay area's events!
Check out the new BOX OFFICE and show your support for the happenings in the Tampa Bay area!

NEW MUSIC CONTEST


ENTERTAINMENT
NEWS


Get the newest & latest news in the Entertainment Industry

Updated News Stories

coming eveing 9/2/2014


COUPONS &
DISCOUNTS:
NEW COUPON JUST ADDED
Local DISCOUNTS and Coupons Exclusively for you.


JUST FOR FUN:
Cool Webistes & Fun Stuff
to check out!




Coming Soon

Tampa BayGay.TV
Launching 2014!
Remember sometimes it takes just one person to change the world,
maybe today is your day.
Thank you to all who search for equality.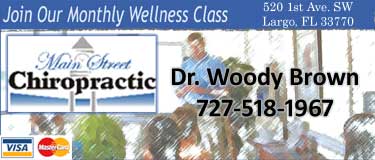 Community Supporting Advertiser

ENTERTAINMENT


What's your sign?













TAMPA BAY GAY IS LOCALLY GAY OWNED & OPERATED
SINCE MARCH 2001



Register Here
for Prizes, Contests, News, and other announcements
IT'S FREE and PRIVATE
DIGITAL INTERACTIVE
Cell Phone, Email, Internet

Follow Us:


@TampaBayGay
twitter


Trending Now:

- Tampa Gay Bars

- Gay Events in Tampa



- Gay Tampa Doctors

- LGBT Support Groups