THIS IS IT, DEBUT ALBUM FROM
THE GREETING COMMITTEE, OUT NOW; ORDER NOW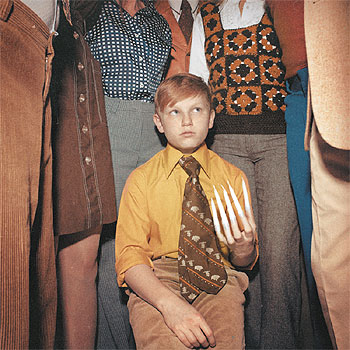 QUEER FRONTWOMAN ADDIE SARTINO SHARED HER STORY IN ROOKIE
JUNE PRIDE MONTH ESSAY

THE GREETING COMMITTEE released their debut album, THIS IS IT, OUT NOW via Harvest Records. The four-piece has attracted critical praise from the likes of Idolator and AXS; for June's Pride Month this year, lead singer Addie Sartino penned an essay for Rookie called "The Ways I Wear My Pride."
The Greeting Committee - Don't Go - Lyric Video


Sartino wrote, "On top of being the frontwoman of a band, I'm a queer frontwoman. This throws me into yet another subcategory, but an awesome one. This is where my ideals of a good role model come in. At least once a week, someone messages me looking for advice on their sexuality. It astounds me. How lucky am I that I get to help someone who's in the same position I was in just five years ago?" You can read her full essay HERE.

THIS IS IT is a coming-of-age story in album form, a reflection on growing up but defiantly holding onto a certain innocence. All between the ages of 19 and 21, the Kansas City-based band delivers an undeniably original selection of songs that feel as intimate as a basement recording but unfold in intricate textures and melodic sophistication. The album pre-order is live at all DSPs and grants instant grat downloads of "You've Got Me," "17," "Don't Go," and the new "Birthday Song." Check out the video for "Don't Go" HERE.

In celebration of the album release, the band will be performing two special headline shows -- Los Angeles, CA at The Mint on November 6, and in their hometown of Kansas City, MO at The Truman on November 10. Tickets for the Los Angeles show are available HERE, while the Kansas City show has already sold out. With a capacity of 1,275, it will be their largest headline show to date.

Between high school classes in their native Kansas City, The Greeting Committee quietly stirred up a following with their 2015 debut EP It's Not All That Bad, which caught the attention of Lazlo Geiger, a radio personality from 96.5 The Buzz. The lead single "Hands Down" impressively generated 10 million-plus streams as the band went on touring with the likes of MisterWives, Tennis, The Mowgli's, Saint Motel, and Andrew McMahon in the Wilderness, as well as making a splash at Lollapalooza and SXSW. THIS IS IT arrives as a follow-up to their 2017 sophomore EP Meeting People Is Easy.

The Greeting Committee are:
Addie Sartino (vocals), Brandon Yangmi (guitar),
Pierce Turcotte (bass), and Austin Fraser (drums)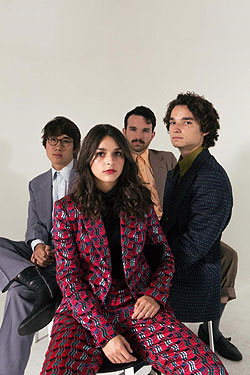 FOLLOW THE GREETING COMMITTEE
Website: www.thegcband.com
Facebook: www.facebook.com/The-Greeting-Committee
Twitter: www.twitter.com/thegcband
Instagram: www.instagram.com/thegcband