MØ DEBUTS "IMAGINARY FRIEND," VIDEO OUT NOW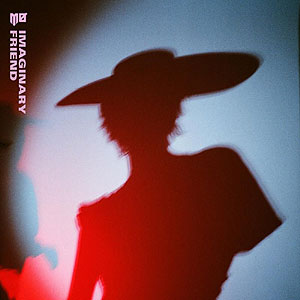 NEW ALBUM FOREVER NEVERLAND OUT OCTOBER 19 ON COLUMBIA RECORDS, FEATURES CONTRIBUTIONS FROM CHARLI XCX, DIPLO, EMPRESS OF, TWO FEET AND MORE
Danish superstar MØ debuts new track "Imaginary Friend" from her eagerly awaited second album Forever Neverland. Produced by Illangelo, the new track comes accompanied by a video co-directed by MØ and Jonas Bang—listen and watch here. Forever Neverland, due October 19 on Columbia Records, features collaborations from Empress Of, Charli XCX, Two Feet and the previously shared song with Diplo "Sun In Our Eyes." Last week MØ also dropped album track "Way Down" and her album trailer, which visualizes the album's themes of escapism and eternal youth, soundtracked by new track "West Hollywood." Watch here.
MØ - Imaginary Friend (Official Video)


Forever Neverland is MØ's first full length since her 2014 debut No Mythologies To Follow and follows a whirlwind four years for the vocalist and songwriter born Karen Marie Ørsted. In addition to festival appearances and sold out tours worldwide, MØ released an EP, When I Was Young, in the fall of 2017 and has recently collaborated with the likes of Charli XCX ("Porsche"), Jack Antonoff ("Never Fall In Love"), ALMA ("Dance For Me") and Noah Cyrus ("We Are F**ked"), not to mention her star turns on Major Lazer's smash hits "Cold Water" and "Lean On," one of the most successful songs of all time.
Praise for MØ and "Sun In Our Eyes"
"'Sun in Our Eyes' has the Danish singer looking back on summers past, having memories of a lover during the summertime."—Rolling Stone
"Diplo and MØ have done it again…song of the summer"—Dancing Astronaut
"A joyous, feel-good song for the summer."—Billboard
"A breezy, top-down nostalgic pop jam."—PAPER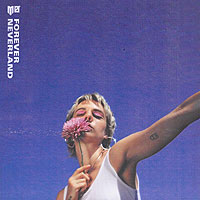 FOREVER NEVERLAND TRACKLIST
1. Intro (Purple Like Summer Rain)
2. Way Down
3. I Want You
4. Blur
5. Nostalgia
6. Sun In Our Eyes (with Diplo)
7. Mercy feat. What So Not and Two Feet
8. If It's Over feat. Charli XCX
9. West Hollywood
10. Beautiful Wreck
11. Red Wine feat. Empress Of
12. Imaginary Friend
13. Trying To Be Good
14. Purple Like Summer Rain

Follow MØ
http://momomoyouth.com
http://smarturl.it/MOfacebook
http://smarturl.it/MOinstagram
http://smarturl.it/MOtwitter