Newsletter for OCTOBER 2019



CELEBRATING 18 YEARS IN TAMPA BAY

PLEASE STOP BY AND SAY "HI" TO US AT PASCO PRIDE ON OCTOBER 6th
OCTOBER EVENTS
More Local Events, Church Services, Happy Hours, Social & Support Group Meetings, and other happenings please visit the Tampa Bay Gay LGBTQ+ EVENTS CALENDAR
PRIDE Bowling Night at Dunedin Lanes
Thursday, October 3, 2019
Time: 10:00-2:00am

$10 and includes shoes and unlimited Cosmic Bowling. Prizes and giveaways, and a midnight show featuring Jocelyn Summers,Monica Moore & Esme Russell! TAMPA BAY GAY will have multiple giveaways too!!

$1.00 Wells/Drafts 10-11pm Drink Specials ALL NIGHT long.

Location: Dunedin Lanes, 405 Patricia Ave Dunedin, Florida 34698
Facebook Page: https://www.facebook.com/pridebowlingnight/

Tampa Bay Gay is a Sponsor of Pride Bowling Night & Dunedin Lanes

2nd Annual - PASCO PRIDE
October 1-6, 2019

Wednesday, October 2, 2019 - Drag Queen Bingo: Asylum Night Club
Thusday. October 3, 2019 - The Lavender Scare: Historic Richey Theater
Saturday, October 5, 2019 - BLOCK Party: Railroad Square Downtown NPR
Sunday, October 6, 2019 - PRIDE Festival: Sims Park Downtown NPR


PASCO PRIDE Info Here: https://pascopridefestival.org/

Tampa Bay Gay is a Sponsor of PASCO PRIDE

TIGLFF EVENTS
COMPLETE 2019 FILM & EVENT
GUIDE HERE

2019 TIGLFF Festival
October 4-12, 2019

Friday, October 4, 2019 - OPENING NIGHT: Tampa Theater
Saturday, October 5, 2019 - Films: Tampa Theater & METRO St Pete
Sunday, October 6, 2019 - Films: Tampa Theater
Monday, October 7, 2019 - Films: Tampa Theater & METRO St Pete
Tuesday, October 8, 2019 - Films: Tampa Theater & METRO St Pete
Wednesday, October 9, 2019 - Films:Tampa Theater & METRO St Pete
Thursday, October 10, 2019 - Films: Tampa Theater & METRO St Pete
Friday, October 11, 2019 - Films: Tampa Theater
- SPECIAL EVENT 10/11: Suzanne Westenhoefer in Tampa: Tampa Theater
Saturday, October 12, 2019 - Films & CLOSING NIGHT: Tampa Theater

TIGLFF Website: https://tiglff.com

Tampa Bay Gay is a Sponsor of the TIGLFF 2019

2019 OUTshine Film Festival - Ft. Lauderdale Ed.
October 10-20, 2019

STAY-CATION/Vacation discounts for Tampa visitors: http://www.tampabaygay.com/pages/specials/outshineftl2019.htm

Thursday, October 10, 2019 - OPENING NIGHT
Films All Week - Check guide link below
Sunday, October 20, 2019 - CLOSING NIGHT

COMPLETE Festival Guide (.pdf)

OUTshine FF Website: https://tiglff.com

Tampa Bay Gay is a Sponsor of the TIGLFF 2019
METEOR SHOWER
September 6-29, 2019 SHOW EXTENDED TO OCTOBER 6th

Jobsite begins their 21st season, themed a great reckoning in a little room, in Sep. with 'wild and crazy guy' Steve Martin's hilarious new comedy that takes an offbeat and absurdist look at the comic anxiety lurking just beneath the surface of modern marriage. Meteor Shower runs Sep. 6-29, 2019, in the Shimberg Playhouse at the Straz Center, where Jobsite is resident theater company.

"Mr. Martin is peerless at crafting tiny wit bombs, and always has been […] It's definitely funny!" – The New York Times

Watch the Teaser video here: https://vimeo.com/353646634

Tickets: $29.50 price will increase by demand (Preview Night and Student Rush tickets also avaiable)
Purchase Tickets: https://shop.strazcenter.org/Shop/ProductionDetails.aspx?ProdId=25715

More Info on show visit: http://www.jobsitetheater.org/meteor-shower/

Tampa Bay Gay is a Sponsor of Jobsite Theater

TRIVIA NIGHTS
Exclusive Tampa Bay Gay Discount 10% OFF http://www.tampabaygay.com/
pages/discount.htm

TRIVIA NIGHTS at Sage Lounge & Hooka
Every Tuesday

Come on in and take part in our exciting Trivia Team Competition. Bring along your friends for a chance to win some great prizes! We have delicious eats, sweets and drinks available as well!

Location: Sage Cafe and Hookah Lounge, 29164 US Hwy 19 N, Clearwater, FL 33761

HOOKAH DELIVERY SERVICE Avaialble: Call for details

Visit SAGE Lounge on Facebook: https://www.facebook.com/officalSageLounge/


METRO
Inclusive Health Website

:

https://www.metrotampabay.org


METRO INCLUSIVE HEALTH
We provide quality health and wellness services, that are inclusive, relevant, supportive, and represent the lifetime continuum of the people in our Tampa Bay community.

Events
-Gay/Bi/Trans Support Group Meetings
-Youth Nights
-Overeaters Anonymous, Adult Childern of Alcoholics
-Mindfullness Meditation & Yoga Classes
-Play Cards & Games
-Domestic Voilence Support
-FREE Legal Support
-Afternoon TEA and more!
Full Calendar here: https://www.metrotampabay.org/community/calendar/

Tampa Bay Gay is a Sponsor of METRO Inclusive Health

"HAPPY HOUR"
SPECIALS
CONTESTS & GIVEAWAYS
If you have not heard… We are giving away prizes, you can WIN Gift Certificates, T-shirts, Free Stuff, Music, Movies, and more! Be sure to join our Mailing List below to get email reminders of weekly giveaways! too!
OCTOBER 2019 GIVEAWAY LIST:



OUTshine Film Festival
Opening Night Film & Party tickets.
TIGLFF
Film Tickets,
TRANSPARENT
- Musicale Finale Orig. Soundtrack,
Moulin Rouge!
The Musical Original Broadway Cast Recording and more!
Check our front page for all contests and more!
Or Visit:
http://tampabaygay.com/pages/register.htm

LGBTQ+ LOCAL BUSINESS DIRECTORY
Please welcome our NEWEST Community Supporters
Show your support & spend your dollars with LGBTQ family & friendly Business

Optimized Health & Wellness
Are you suffering from Hormone Deficincy?
Symtoms include:Always tired, low sex drive, decrease bone & muscle mass,
ED, painful sex, depression.
WE CAN HELP

We focus on bioidentical hormone replacement and optimization and medically supervised weight loss with a subspecialty in management of various cannabinoid-related symptoms that can be treated with high-quality, pharmaceutical grade CDB oil.

"Chris" Erigo-Backsman, APRN, MSN, AGNP-C, FNP-C & Founder
Dr Randy Fink, Collaborating Physician

7305 Ehrlich Road
Tampa, FL 33626
Office: 813-586-2220
https://www.optimizedhealthwellness.com/
Email: Info@optimizedhealthwellness.com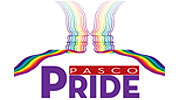 PASCO PRIDE
Downtown New Port Richey
October 1-6, 2019

Upcoming Event: September 29, 2019 - Miss & Mr Pasco Pride 2019 Pageant

To create an inspiring and dedicated culture of support across our diverse community. To encourage fellowship and support among participating businesses, professionals, individuals and charitable pursuits in the LGBTQIA+ and allied communities.

Website: https://pascopridefestival.org/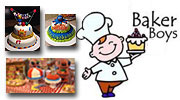 Custom Cakes & Goodies
The Baker Boys, Co.
by Franklin & Orlando
We are just two simple guys, we bake cakes, muffins, cookies, ice cream cake, pastries and flavored hard candy. For All Occasions: Birthdays, baby showers, retirement, and more. We also have gluten free goodies.
To Order - Please Call or Visit Us On Facebook.
Phone: 727-255-4431


BECOME A SPONSOR on Tampa Bay Gay
Sponsorship Levels: LIST YOUR BUSINESS TODAY!!

Premium Sponsor- $275.00/year (Best Option)
Basic Community Supporter - $50.00/year

For more info/details please visit: http://tampabaygay.com/pages/advertise.htm
LOCAL & NATIONAL NEWS
ENTERTAINMENT NEWS
UPDATED Stories coming in October
- From The Editor - Mid October 2019
- SPECIAL REPORT: Cirque Du Soliel's AXEL
- Tampa Bay Gay TV - Catch up on the latest


Be sure to check daily to read the latest stories and news


Or visit: http://tampabaygay.com/pages/entertainment.htm



RECENT STORIES
We check out METEOR SHOWER at Jobsite Theater, Re-Cap of Halloween Horror Nights, and a Re-Cap of Howl-O-Scream & MORE.
Or visit: http://tampabaygay.com/pages/news.htm



DISCOUNTS & COUPONS
EXCLUSIVE DISCOUNT FOR TAMPA BAY GAY

LOOKING AHEAD 2019
TampaBayGay.TV has LAUNCHED! We will be highlighting this topic and sharing LGBT News & Entertainment in the Tampa Bay area. Our newest venture and we hope you will give feedback. We will ad new videos, info and news as it comes to us. Special Reports and more!

We hope you have a Great Month and Visit TampaBayGay.com often we always have something new!

#TBGay #TampaBayGay #Tampa #LGBT #LGBTQ #Gay #News
Follow Us:
Facebook: TampaBayGay
Twitter: @TampaBayGay
INSTAGRAM: @RealTampaBayGay