Newsletter for March 2018
THIS MONTH TAMPA BAY GAY CELEBRATES 17 YEARS IN TAMPA BAY



Community Supporting Advertiser

MARCH EVENTS
For more events, Church Services, and other happenings check out our EVENTS CALENDAR

Thursday, March 1, 2018
PRIDE BOWLING NIGHT


- PRIDE Bowling Night @ Dunedin Lanes is $10 and includes shoes and unlimited Cosmic Bowling. Showtime is at 12am with Jocelyn Summers, Monica Moore & Desiree DeMornay!
$1.00 Wells/Draft from 10-11p. Drink Specials & Giveaways ALL NIGHT long
TAMPA BAY GAY will have multiple giveaways too!!
(TampaBayGay.com - Sponsored Event)



Saturday, March 3, 2018
St.Pete Pride Fundrasing Event


-Taste of Pride 2018 - An event for the foodie, the beer connoisseur and the art enthusiast. This isn't your standard Taste event, with a wide variety of options to overjoy your palate. Friends and supporters will gather to the gorgeous Coliseum to celebrate Pride through a unique culinary experience that offers something for everyone. Guests will also enjoy live entertainment and can get groovy on the dance floor.
More info & Purchase Advance Tickets visit (no guarantee tickets will be available event day): http://tampabaygay.com/pages/events/tasteofpride022718.htm
Tampa Bay Gay is an OFFICIAL SPONSOR of St.Pete PRIDE 2018



March 4, 2018
Mr & Miss TAMPA Pride - TAMPA Pride Event


See the 2018 Mr & Miss TAMPA Pride pageant winners crowned.
Doors Open at 7pm. HoneyPot in Ybor.
More info Visit: http://tampabaygay.com/pages/events/tpapride022518.htm
Tampa Bay Gay is an OFFICIAL SPONSOR of TAMPA Pride 2018



March 24, 2018
TAMPA Pride 2018


Check out the Official 2018 TAMPA Pride Poster
We will have the full day of events covered on Tampa Bay Gay.
More info visit: http://www.TAMPAPride.org
Tampa Bay Gay is an OFFICIAL SPONSOR of TAMPA Pride 2018



For more events, Church Services, and other happenings check out our EVENTS CALENDAR

WEEKLY CONTEST
If you have not heard… We are giving away prizes, you can WIN too!
Enter to Win Weekly! Additional details visit TampaBayGay.com

This Month: COCO Combo Pack, "This Is Me" remixes, Dua Lipa prize pack, LOVE, Simon prize pack, Tomb Raider prize pack, TAMPA Pride Prize Pack, Kim Wilde, Hayley Kiyoko, and more!

We also giveaway Gift Certificates, T-shirts, Free Stuff, Music, Movies, and more!
Be sure to join our Mailing List below to get email reminders of weekly giveaways!
Join Our Email List Here (always secure and free)
Or Visit: http://tampabaygay.com/pages/register.htm
LGBTQ LOCAL BUSINESS DIRECTORY
Please welcome our NEWEST Community Supporters
Show your support & spend your dollars with LGBTQ family & friendly Business

TAMPA Pride 2018
Annually in March


March 24, 2018
Another GREAT TAMPA Pride event set up for 2018
Event info and more visit: http://tampapride.org/
Tampa Bay Gay is an Official Sponsor of TAMPA PRIDE 2018





DIVERSITY Health Cetnter of Tampa Bay
Dr. David Lyter, MD, MPH
Including PrEP, HIV medicine, STD testing and Transgender care with HRT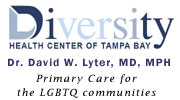 4302 N. Habana Ave. Suite 200
Tampa, FL 33607-6368
Ph: 813-518-0881
Fax: 813-518-0882
Website: http://www.diversityhealthcenter.com/
Email: Info@DiversityHealthCenter.com





Weddings by CAGE
Your wishes. My personal touch. A memorable Wedding Day!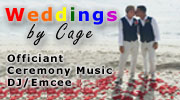 Cage is an experienced, creative wedding professional, who treats EVERY wedding as his most important one. Ordained Dudeist Minister who writes every ceremony script specifically for the individual client. Professional DJ/MC who works with you to ensure your satisfaction.
Phone: 727-348-2991
Website: https://www.weddingsbycage.com/
Email: djcage@weddingsbycage.com





St. Pete Pride 2018
Annually in June


June 22-24, 2018
Additional Events: Taste of PRIDE - March 3, 2018 starting at 8pm (Flyer & Info Here)
PO BOX 12647
St. Petersburg, FL 33733
Website: http://www.stpetepride.com/
Email: info@stpetepride.com
Tampa Bay Gay is an Official Sponsor of St. Pete Pride 2018





JEDA The Love Psychic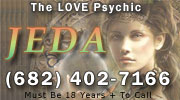 Experience a professional reading with a compassionate, ethical, and real psychic-intuitive empath. Specializing in complicated relationships. (18+ to call)
Call today 682-402-7166
Visit: https://www.mypersonalpsychicjeda.com/





KIZER Real Estate Goup
Keller Williams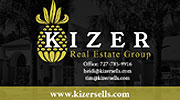 Our philosophy is simple: clients come first.
Heidi Joy & Tim Kizer CDPE, ABR
30522 US Hwy 19 N Suite 107
Palm Harbor , FL 34684
Office: 727-785-9916
Website: http://www.kizersells.com/




BECOME A SPONSOR on Tampa Bay Gay
Sponsorship Levels: LIST YOUR BUSINESS TODAY!!
Basic Community Supporter - $50.00/year
Premium Community Supporter - $275.00/year
For more info/details please visit: http://tampabaygay.com/pages/advertise.htm

NEWS - Entertainment Local & National
Be sure to check daily to read the latest stories and news http://tampabaygay.com/pages/entertainment.htm

Don't forget you can Follow Us:
Facebook: TampaBayGay
Twitter: @TampaBayGay
INSTAGRAM: @RealTampaBayGay

DISCOUNTS
NEW THIS MONTH! - ALWAYS FREE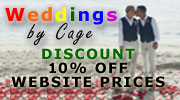 10% Off Website Pricing
Just Mention "Tampa Bay Gay"
Exp. 2/28/2019

WeddingsByCage.com
For Pricing and Services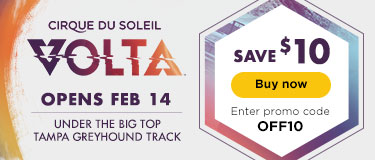 Community Supporting Advertiser




Visit the Discounts Page:
10% Off Website Pricing from Weddings by Cage
$10.00 Off VOLTA Tickets
$10 OFF at VitalizeMe Skin Therapy
$65 for 1hr Relaxation Massage
$20 OFF first visit for acupuncture and more

LOOKING AHEAD 2018
TampaBayGay.TV is is Launching this soon. We will be highlighting this topic and sharing LGBT News & Entertainment in the Tampa Bay area. Our newest venture and we hope you will give feedback. We will ad new videos, info and news as it comes to us. Special Reports and more! Keep an eye out

We hope you have a Great Month and Visit TampaBayGay.com often we always have something new!

#TBGay #TampaBayGay #Tampa #LGBT #LGBTQ #Gay #News