Newsletter for May 2018
TAMPA BAY GAY CELEBRATES 17 YEARS IN TAMPA BAY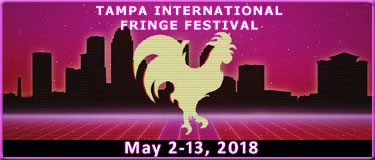 Community Supporting Advertiser
MAY EVENTS
For more events, Church Services, and other happenings check out our EVENTS CALENDAR

Thursday, May 3, 2018
PRIDE BOWLING NIGHT


- PRIDE Bowling Night @ Dunedin Lanes is $10 and includes shoes and unlimited Cosmic Bowling. Showtime is at 12am with Jocelyn Summers, Monica Moore & Jade Embers!
$1.00 Wells/Draft from 10-11p. Drink Specials & Giveaways ALL NIGHT long
TAMPA BAY GAY will have multiple giveaways too!!
(TampaBayGay.com - Sponsored Event)




Let's get Fringey! (Tickets On-sale NOW)


2018 TIFF IS ON SALE NOW!
Are you ready to Fringe? Tickets for the second annual Tampa International Fringe Festival are on sale now! TIFF is now a ten day performing arts festival taking place at venues across historic Ybor City. The shows are unjuried, uncensored — meaning they were actually selected out of a hat! Shows come from as near as across town and as far as South Africa and Japan, this is truly an INTERNATIONAL affair, taking place May 3-12, 2018. More Info HERE



Jobsite Theater


1984
1984 warns us with the story of Winston Smith, a small cog in the giant machine-state of Oceania. Physically and mentally under the omnipresent eye of Big Brother...
Show starts April 25 - May 20.
Purchase Tickets and More Info Here





For more events, Church Services, and other happenings check out our EVENTS CALENDAR

WEEKLY CONTEST
If you have not heard… We are giving away prizes, you can WIN too!
Enter to Win Weekly! Additional details visit TampaBayGay.com

Join Our Email List Here (always secure and free)
Or Visit: http://tampabaygay.com/pages/register.htm

We also giveaway Gift Certificates, T-shirts, Free Stuff, Music, Movies, and more!
Be sure to join our Mailing List below to get email reminders of weekly giveaways!

LGBTQ+ LOCAL BUSINESS DIRECTORY
Please welcome our NEWEST Community Supporters
Show your support & spend your dollars with LGBTQ family & friendly Business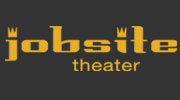 JOBSITE Theater
2018-2019 Show List Here
Jobsite Theater is dedicated to the creation of socially and politically relevant theater and the pursuit of performing it to the broadest possible audience
Located at: THE STRAZ CENTER 1010 N Macinnes Pl Tampa, FL 33602
Box Office: 813-229-STAR




$50 Massage by Ron Howell, LMT #MA79205
Range of therapies including: Swedish, Reflexology, Deep Tissue and more. $50 flat rate; no time limit at this price. Tranquil atmosphere. Please call - no text (813) 264-0968





BECOME A SPONSOR on Tampa Bay Gay
Sponsorship Levels: LIST YOUR BUSINESS TODAY!!
Basic Community Supporter - $50.00/year
Premium Community Supporter - $275.00/year (Best Option)
For more info/details please visit: http://tampabaygay.com/pages/advertise.htm

LOCAL & NATIONAL NEWS
ENTERTAINMENT NEWS
Be sure to check daily to read the latest stories and news

ENTERTAINMENT NEWS: http://tampabaygay.com/pages/entertainment.htm

LOCAL NEWS, SPECIAL REPORTS and EVENTS: http://tampabaygay.com/pages/news.htm

Don't forget you can Follow Us:
Facebook: TampaBayGay
Twitter: @TampaBayGay
INSTAGRAM: @RealTampaBayGay

DISCOUNTS & COUPONS
NEW THIS MONTH! - ALWAYS FREE



Ron Howell, LMT #MA79205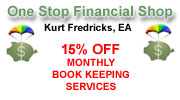 15% OFF Monthly
Book Keeping Services
NO Consultation Fee
Just Mention "Tampa Bay Gay"
Exp. 4/30/2019

One Stop Financial Shop
813-255-7960




Visit the Discounts Page:
25% OFF 2018 Tax Services w/ Unlim. IRS Audit Protection (Personal & Business)
15% OFF Monthly Book Keeping Services
10% Off Website Pricing from Weddings by Cage
15% Off ScentBird Subscription
$10 OFF at VitalizeMe Skin Therapy
$65 for 1hr Relaxation Massage
$20 OFF First visit for Acupuncture and more

LOOKING AHEAD 2018
TampaBayGay.TV is is Launching this MONTH!. We will be highlighting this topic and sharing LGBT News & Entertainment in the Tampa Bay area. Our newest venture and we hope you will give feedback. We will ad new videos, info and news as it comes to us. Special Reports and more! Keep an eye out

We hope you have a Great Month and Visit TampaBayGay.com often we always have something new!

#TBGay #TampaBayGay #Tampa #LGBT #LGBTQ #Gay #News